Hi there Everybody and welcome to la Boutique BPM first ever blog post. We're a family business specialising in velvet fashion..
After some doubting comes action!
I'm Carole and together with my daughter Léana, we are sharing our universe with you: Fashion, photography, our entrepreneurial challenges, more personal stories, in short, everything that makes BPM tick.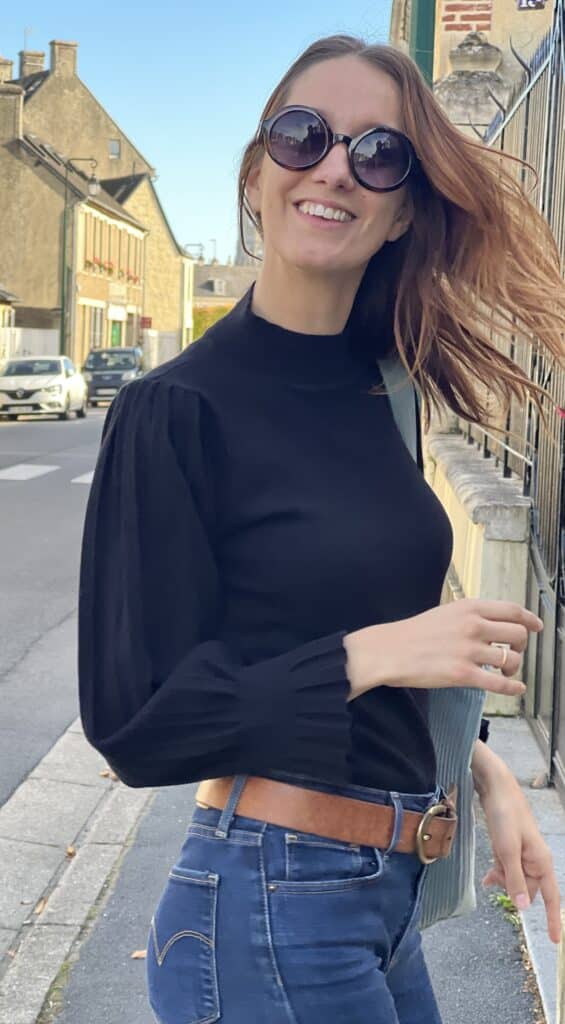 For the past two years now we've been on an intense adventure and we're going to take advantage of these short posts to tell you about what inspires us, our adventures and the challenges that we have to face.
But before anything else, I have to confess something to you. When the opportunity arose to set up a BPM blog, I said to myself straight away "Carole, go the other way, you're not any blogger!
Even though with Léana there is always something to talk about, just like all chatterboxes, let's face it, writing a blog is a different kettle of fish!
So yes, we've always got something to say but how do we write it?
In a nutshell: VERY SIMPLY.
We're going to write the way we talk, using our own words, our own expressions and our own spontaneity.
Our aim is to be ourselves, with no language gimmicks and a calm, friendly style that we want you to find easy and enjoyable to read.
So what do we want?
Well essentially that you like this blog, that you take as much enjoyment reading it as we did writing it. A huge challenge we know, no pressure 😉
So here we go, our first post!
So I've opened Google Doc to give you a brief introduction to BPM. I'm going to start with the basics, with the question: Who are we?
The BPM team
In 2021, Léana and I created our own brand of velvet fashion accessories, and don't think of it as a happy coincidence, as we're third-generation retailers in the family!
More than just a company committed to French know-how, we are first and foremost inspired shopkeepers who care deeply about customer satisfaction.
For us, an online shop is first and foremost a shop.
From from here you've understood our aim, to be with our clients online just as much as we would be with our clients in town.
The BPM boutique has the soul of a real boutique in its DNA
What's the BPM style?
Discover Franz in our catalogue
We are inspired by the city and try to capture its energy in our collections.
Les rues animées, les transports en commun, les espaces publics, autant de lieux qui inspirent et façonnent nos collections. Busy streets, public transport, public places, all of these places inspire and shape our collections.
Gender-neutral, casual and comfortable, our bumbags and tote bags have a style inspired by urban lifestyles.
By the way! What does BPM mean?
BPM stands for Beats Per Minute.
The beats per minute set the pace for sport, music and the heart. Everything we love!
live, dream and create at 140 BPM
But not just any old way! But that's what you'll find out in the next few posts.
In the meantime, I'll be back at https://laboutiquebpm.com/en/about-us/ in the about section …. and let you discover our velvet collection.
A great adventure begins
Bisou bye